The Best Places to Check out in Dublin on New Years Eve
December 23, 2017 by Zuzanna Piasek
After the Christmas festivities and the stress of never ending shopping trips, we all want to kick back when it comes to New Years. Luckily, there are lots of events happening in Dublin that will appeal to just about everybody looking to get out and enjoy the last bit of 2017.
Whether you want to go out with the family, enjoy an outdoor firework show or head out with the lads one last time before the New Year comes, we've got you covered. With that, lets take a look at the best places to check out in Dublin on New Years Eve.
1. New Years Festival Dublin – Custom House
Gather together in the heart of Dublin with family and friends, as the Custom House in Dublin becomes the centre for this year's New Year Festivities. With guests such as Kodaline at the countdown concert you wouldn't want to miss out on this. The fun does not stop here as there is a second kick start to the year the next day at the family friendly 3New Years Day Celebrations.
You will get to see the award winning international street and acrobatic performers and the hugely popular 3New Year's Day concert! So go to the website now and get your tickets. All events are ticketed but some events are also free. Don't miss out and grab those tickets now.
2. New Year's Eve Pub Crawl – Sandeman's
This pub-crawl is for anybody who wants' an epic night out with friends before the New Year hits. Starting at 7pm from Bad Bobs, 35-37 Essex Street East. You go to four cool bars and one smoking club to keep things interesting. There's also a handy skip in the line entry to all venues including Dublin's well known nightclub, Copper Face Jacks.
Free glass of Prosecco on arrival and free half pint of Guinness or beer. Starting you off with some Irish dancing and live music to celebrate the night out with some music. So grab your ticket now and head on out.
3. New Year's Eve Party 2018 – Wright Venue
The Once Upon A Time New Years Eve party takes place in the Wright Venue in the south quarter of Swords. The perfect event for anyone who likes to party all night. Starting at nine o clock with three dance floors and lots of top DJ's.
There is also a purple room, which will be blasting out some 80's and 90's tunes for all to enjoy until the New Year hits. Don't forget to go online and get those tickets to avoid disappointment.
4. Bingo Loco New Years Eve – Café en Seine
Bingo Loco is happening at Café en Seine, 40 Dawson Street Dublin. An event that can be enjoyed by many with prizes to be won that you would not want to miss out on.
Bing Loco is a spin off of Bingo where you have to do rave rounds, congo lines and dance offs. Doors open at 6pm and the event starts at 7:30pm, you might start the New Year off with some amazing prizes. Book your tickets through Eventbrite here.
5. Five Star New Year's Eve Dinner – Merrion Hotel
The Merrion Hotel is having a classic five star dinner on Christmas Eve for anybody looking to fill up before you celebrate the New Year. So if you're feeling peckish or you just want to have one last meal before the New Year's resolutions start rolling in, this is worth a look!
Head on over to their website and get yourself a ticket. There will also be great entertainment on the night by Swing Time.
6. New Years Eve Ball – Talbot Hotel Stillorgan
Party the night away to old groovy tunes and guilty pleasures from one of Ireland's best tribute bands "The Hee Bee Bee Gees Band". Drinks will be served in reception upon arrival, after which you will be treated to a scrumptious five-course meal.
Champagne will also be served at midnight and dancing till late. This is sure to be a memorable night for anyone looking to get down and boogey. Book tickets for the show online before they sell out!
7. Liffey Lights Midnight Moments
A free ticketed event for all the family to enjoy this New Year's Eve. High-flying spectacle of lights and acrobatics will be performed against the backdrop of the iconic Custom House with the River Liffey taking centre stage for a dazzling lighting, aerial and aquatic display.
Starting at 11:30pm, it's the perfect treat to give your kids before the New Year, they'll be in awe of this lights spectacular so everyone's a winner! Get further details on the event right here.
8. New Year's Eve Carnival – Krystle
This event takes place in 21-25 Harcourt St. at Krystle, one of Dublin city's premier nightclubs. A carnival themed party with confetti canons and a balloon drop at midnight, what more could you want!
You can book in to reserve a club, balcony, penthouse or suite. This is definitely a different kind of way to spend New Year's Eve. Get the full lowdown from the Facebook event page.
9. New Year's Eve Yin and Sound Bath Workshop with Lisa and Tom
Lisa and Tom are starting an exclusive New Years Eve sound bath workshop. Working out 2017 and welcoming 2018. Experience a little bit of magic with Lisa and Tom. This workshop is all about self-love, self-care and self-acceptance.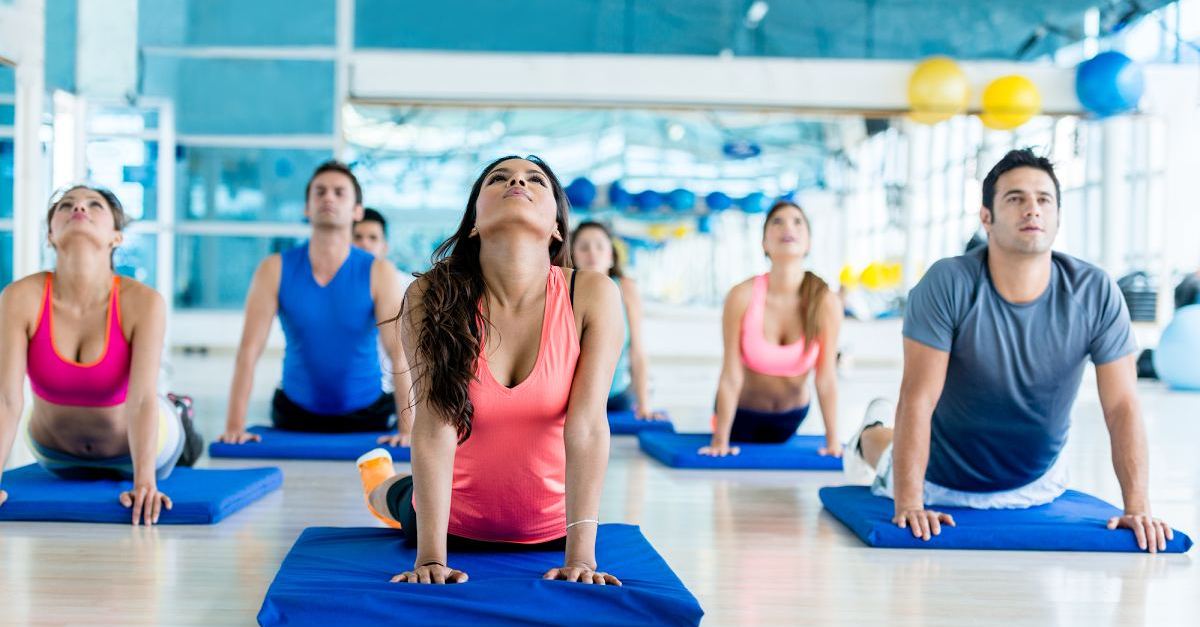 The workshop will work from the inside out, nourishing the body and the mind. You will feel relaxed and rejuvenated after this session. Taking place in Malahide on Burnell Green, Northern Cross, this is a great option if you're interested in starting the New Year peacefully.
10. Winter Funderland – RDS
The last and final pitstop on our list, this is another great option for younger kids to celebrate the last day before 2018. It finishes up at 8pm so be sure to get down early for the full experience.
It's a great place to bring the children for a fun day before you head out to celebrate the countdown. Get everything you need to know about the event right here.
If you choose to go anywhere on our list this New Years, we hope you have fun and make some more great memories before 2017 finishes. From all of the team at The Sharpe, we would like to wish you a very happy new year.