Fashion Essentials For Irish Lads This Autumn / Winter Season
October 21, 2017 by Olivia Virlan
A/W fashion has just begun and to say that I'm excited for the next few months would be an understatement. The time in which we don't necessarily throw away our summer t-shirts, but more so layer on top of them, to keep warm, is a great season for all. Neutral tones and longline fashion is what Autumn/Winter 2017 is all about.
Cozy, Colourful and Comfortable
Autumn fashion summed up in three words. Who doesn't love looking nice while being incredibly comfortable and warm. Wherever you're going and whatever the event, you'll be sure to turn heads if you keep those three words in mind.
Olive green and mustard yellow are very in right now and out on every stores' display window. You don't have to overdo it, a simple, subtle pop of colour always does the trick.
Camoflague
If you haven't noticed, camo is EVERYWHERE right now, and I'm all for it. I think, just like the pop of colour, it adds something different to an outfit and screams autumn. Not to mention it looks as cool as.
This can be very casual for any day time activity – Going out for grub, meeting friends, running errands. And if you're someone that shies away from colours and enjoys their neutral greys, whites and blacks, a simple colourful scarf will miraculously change your whole outfit. Did someone say 'date ready'?
Distressed Denims
Ripped jeans and distressed denims have been around for a good while now, but Autumn 2017 is the fashion trend's high peak. They look good on everyone and they go with everything.
Subtle rips are the way forward, such as slight tears in the knees or small rips up the top near the pockets. These are a perfect staple piece and can make any outfit look very laid-back or much more elegant.
Silk, Patterned Shirts
When I say patterned, I'm not talking about your run-of-the-mill polka dots and stripes. I'm talking colour, design and extreme patterns. This is, most likely, not everyone's cup of tea and might not suit everyone's tastes but don't knock it 'til you try it.
Who know, you may end up trying on something you like. Shirts are still in fashion, while we transition from summer to autumn, and by simply changing up the colours or adding a scarf and jacket on top, you can create the perfect autumn look.
Longline Everything!
Longline tops, jumpers, blazers are all very popular this A/W season. Now we're not talking about the overly long, nearly-hitting-the-ankle type long, that's a big no-no!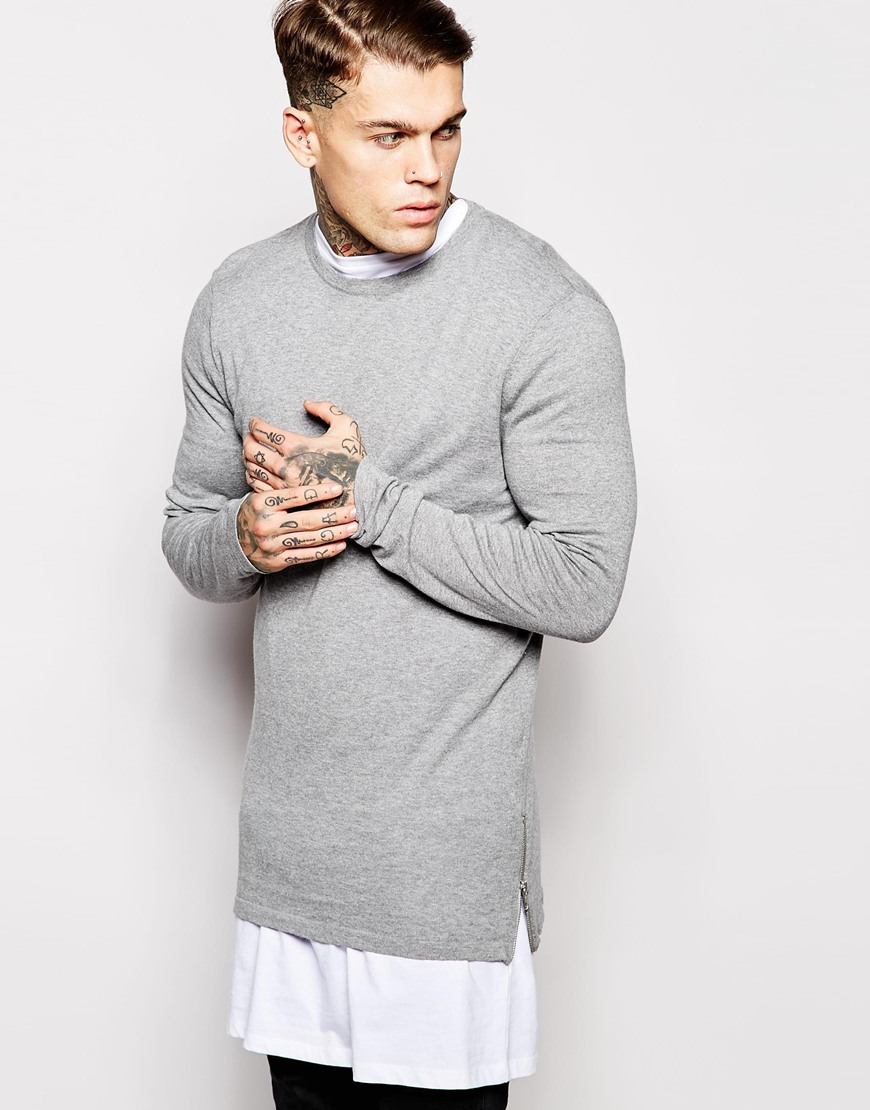 You can find longline lines everywhere right now; Bershka, Penneys and ASOS have some very nice pieces at the moment. Throw these on with a pair of ripped, skinny jeans are you're away in a hack.
Peaky Blinders Fashion Inspo!
You can never go wrong with a little Peaky Blinders inspo this autumn. With the weather getting more brisk and chilly, we all need a good staple coat to wear with all our outfits. White shirt, tight tartan trousers and a long camel coloured coat. This outfit is what dreams are made of.  The perfect look for any formal event.
As you can see, there's nothing too out of the box in the fashion trends this autumn, which is great because anyone can rock every single outfit. So now go and buy yourself an olive green jumper, a pair of tartan trousers, a camel coat and you're ready to take on A/W Fashion 2017.
Lover of Netflix, the colour yellow and mangos. Enjoy spending my time talking in front of the camera and writing about all things fashion and lifestyle related.
Comments are closed.