Kevin Casey Interview – One Man's Music & Magnolia Road
November 12, 2017 by Geoff Dorrity
This week, we caught up with Dublin singer-songwriter, Kevin Casey. Having played 1,200 shows with former band Jaker, Kevin recently took on the challenge of creating his own sound in a new solo career. That sound has been described as somewhere between Whiskeytown, Elton John, Springsteen and Oasis. Performances to date have embodied a dynamic charisma and natural melodic ability, leaving audiences hungry for more.
Kevin and the band are gearing up for their massive album launch next Saturday, November 18th at the Sound House pub on Eden Quay. It's sure to be an amazing show and there will be top support on the night from Brew Mbirika (Bluesun), Jermiah Day, Danny C and Sea High. All of the details you need on the gig are available here, so make sure you get out there and show your support for a real Irish talent.
We spoke with Kevin about his career to date, the new album Magnolia Road, working with Grammy-award winning engineer Joe LaPorta, gigging and some of his greatest musical memories. Here's what Kevin had say.
1. First things first, who makes up the band & how did you all meet?
The band consists of myself and my younger two brothers, which is sometimes good and sometimes bad – the brotherly love doesn't always exist! Their friend Dave plays drums and then Brian Moriarty would be a good friend of mine who plays with the group as well. Me and my brothers have always been musical and played in cover bands for years. A couple of years back things changed when I wanted to focus purely on original music, whereas they were more interested in covers, so they started a wedding band which they have continued to this day.
For originals, we have worked together and it is going well but their heart is really in covers, which is fair enough because that's how they make their money, you know. That's been our story so far and even though we do fall out sometimes, no matter what we always have music in common.
2. Looking at the documentary on the album, you spoke about Definitely Maybe as having a big influence on you early on. Was that album something which spurred you on?
Yeah big time, one of the first ever songs I played in front of an audience was Whatever by Oasis. The very first gig we ever played was on the back of a truck in a Tesco car park in 1999 as part of a community arts festival. It's a long time ago now but that was one of the songs we played and it was a moment to be proud of.
I remember when Oasis first came out, it was a big thing for myself and the brothers, because we didn't have a huge interest in music up until they came on the scene. What fascinated me was that they didn't seem to care, they were just so arrogant and I loved that. I liked the way they dressed and their sound, plus they didn't give a fuck about anything and it really impressed me. Once they were on the scene I just knew, I have to play guitar.
I grew up in a house where there was always quite a large CD collection so I was always spoiled for choice in terms of what to listen to, but it was only really when Oasis came about that I decided, this is what I want to do.
3. For someone who didn't know the band, how would you sum up the music?
As a genre, I would say it's pop rock, the thing about it is, this album has changed and there is a little bit of everything on it. I would certainly put myself in the genre of rock and roll but at the same time, there's some folk and easy listening in there as well.
4. The track West Wing Tales features real Springsteen guitar and vocal undertones. Is this a signature of yours?
Absolutely, I'd say about 6 or 7 years ago I stumbled across Bruce Springsteen, my Dad had his greatest hits album at home. When I listened to it, I fell in love with the music straight away. I think now, I listen to him more than I ever did with Oasis. That's really starting to show with the likes of West Wing Tales or My Share and a couple of others.
It's now that I've found that style I want to be similar to and we have got that heartland kind of sound on some of the songs. For a big wide range, we brought in the saxophone which is dreaded by some bands but we've managed to put it to good use.
5. Get Up was different from your slower songs. It reminded me of the guitar work of Brian Robbertson from Thin Lizzy, have they influenced your work?
Yeah, look we're big Lizzy fans, growing up we were kind of brainwashed because my Dad was a huge fan. Initially when we first started out gigging, we were called Emerald and we were a cover band. It's a long time ago now and we have changed a lot but we still do a few of their songs whenever we can and try get to the Vibe for Philo to perform solo or in a band.
There's such a big network of Phil Lynott fans in Ireland. A great thing to see when you go to these gigs is that there are a lot of fans that are a lot younger than me, so Thin Lizzy's music is still alive.
6. Is there any one song that would spring to mind from Thin Lizzy that you would stick on without thinking?
Absolutely. I'm a big fan of all Lizzy songs, but in particular I love Borderline from the Johnny the Fox album, the acoustic work on it is great.
7. Back to your own album, if you had to pick one track to show fans, what would you choose as an introduction to Kevin Casey's music?
That would be the opening track of the album, The Bones of Mary, if I had to play one song to people that would be it. It's a song near and dear to my heart and is one that I think would get people interested.
8. The video for that song is quite interesting, how did it come about?
It was shot in Ravenswood in Dundalk and it was a strange day when we filmed it. I was trying to tell the camera crew what we were going for and what the song was about. It was raining and I was thinking we might have to cancel it, but as we were filming the video for it, the day just got brighter and brighter. The weather played a big part of the video because it was dull but got better as the day went on so I thought we got to capture exactly what the song is about.
In the lead up to the release of Magnolia Road, Kevin spoke openly on his social media channels about the meaning of The Bones of Mary. He outlines that he wrote this song about his cousin Lindsay and her little boy Alfie. A few years ago Alfie passed due to a rare illness called Mitochondrial disease which is incurable.
9. Grammy-award winning engineer Joe LaPorta worked on this album, he was responsible for mastering David Bowie's last record – Blackstar. How did that come about and what was the process like?
Initially a couple of years back when I decided to do this album, I was like okay let's give it one shot. It's an expensive process so do everything you want to do with it. So I'm reading all the lyrics, credits and details on different records as well as where songs are recorded and where they are mastered. Then I came across Sterling Sound studio from the Born to Run album and it mentioned a guy called Greg Calbi. I went and done some research to see how much it would cost for Greg to master some of my work, I managed to get Greg to come in and do the first single 'The Story of My Life'.
Then I got on to a fella called Brian Fallon from The Gaslight Anthem, whose music I love and found out that he was recorded by Joe LaPorta. I liked the sound of their work, everything blends well and they made a really nice album to listen to. He was in Sterling Sound too and because we had already got one engineer to master the single, it made it a little bit easier to get them to do the album. When I checked out all of the albums that Joe LaPorta had mastered, I was kind of amazed. Even to look at my own CD collection, there was a lot of stuff that he had mastered, I just never put two and two together.
So, I got in touch and asked if he would master it and they said absolutely. It was amazing really because it took one day, I thought it would be at least a week. Not to say anything negative about the mastering engineers in Ireland, but they can tend to take a little bit longer. I mean, we sent it in on a Friday and got it back on a Saturday and it was literally as simple as that.
The big thing for me was, to actually say that it may be the closest I'll ever get to the likes of David Bowie, Bruce Springsteen or Bon Jovi or some of the other legends that he mastered. At least I can always say that the same guy who mixed David Bowie's Blackstar album mixed my album.
10. Will you work with Joe again?
Yeah to be honest, I don't think I'd ever work with anyone else. Over the years, when we put singles out and did EP's, before coming across Sterling Sound and Joe LaPorta, I'd always kept it with people in Ireland. But it's very easy nowadays to just send a file across on the likes of Dropbox, these people are so accessible. So I don't think I'd work with anyone else because of that.
I remember one of the questions he asked was, "What albums do you like?" and I said I kind of like all the albums you've mastered. So I asked him to make the album sound like work that he's done with different artists like Bon Jovi or Brian Fallon. The fact that he was able to do that and return it in 24 hours was very exciting. Then, of course, he won a Grammy earlier this year for Blackstar, so to say you've had a Grammy award winner do anything with you is fantastic.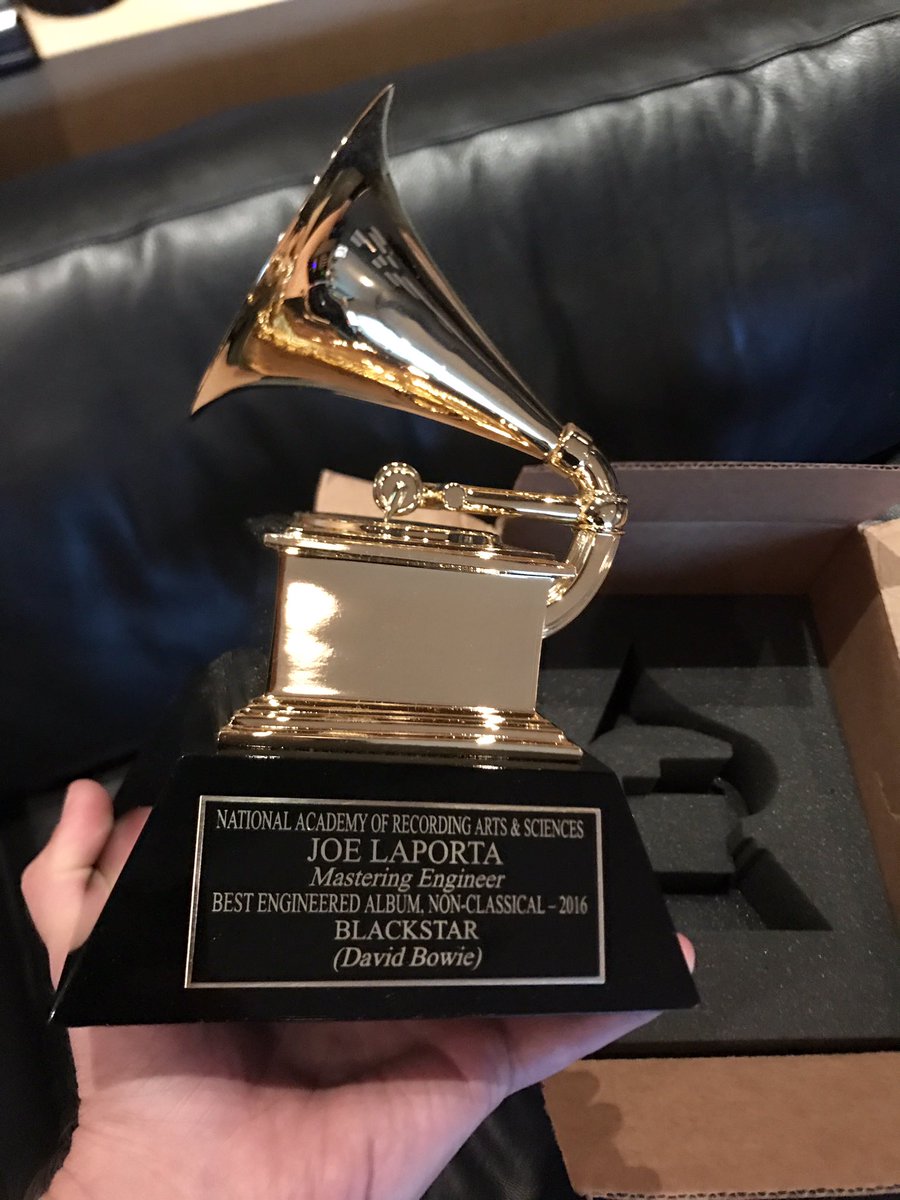 11. Do you have a pre-gig ritual that you normally go through?
We're gigging a long time so now it's nearly just a case of showing up and walking on. Certain gigs still get me though, I will have to take a minute and step back to think it through before we walk out on stage. For a lot of it though, we can just switch off and walk on.
12. From all the gigs you played, are there any that really stand out?
At the likes of the Vibe for Philo, there is so much love and the reaction from the crowd is always unreal. As regards to my own stuff, personally playing in The Cavern Club in Liverpool was quite special. To get into the Cavern we had to hound them, I think we annoyed them so much with emails that they just had to give in. I'm a Liverpool supporter so I'd be over for matches every now and again, but the Cavern is where I'd often go in and watch a band, that's my idea of a good night.
We also done a gig over in Nashville at The Douglas Corner Cafe and that was amazing, the people just listened and were able to relate to things that I said. I think they picked up on the Irish thing as well which is good because it follows you around the world. People hear that you're Irish and they just assume you're a good musician, which is handy!
13. Which gigs blew you away as a spectator?
I'm an avid gig goer, I think Prince at Malahide Castle was one that was just amazing. I mean apart from him being unbelievably cool he was super talented. He played around 12 instruments throughout the gig while delivering all of his hits and was just the whole package. Probably another that would be very memorable was Crowded House because I'd be a big fan of theirs.
14. Are there any bands you haven't seen which you would love to see?
I've been lucky enough to see most of the people that have influenced me over the years and that I'm a fan of. There are two that I regret not seeing which are George Michael and David Bowie. It was always the case that George wouldn't tour that often, but I always said the next time I'd go and see him, then of course he died unfortunately.
Another group that I never got to, but would love to see are the Stereophonics. It just hasn't worked out and the last time they came over I was away, but they are definitely on the to do list.
15. What venue would be your idea of a dream gig?
I'd like to play everywhere but if I had to pick one venue it would be Madison Square Garden in New York. There is just so much history with it, you name them and they've played there. I've watched so many different DVDs of bands that I like who played at it, it's the ultimate big time venue and I'd love to play there.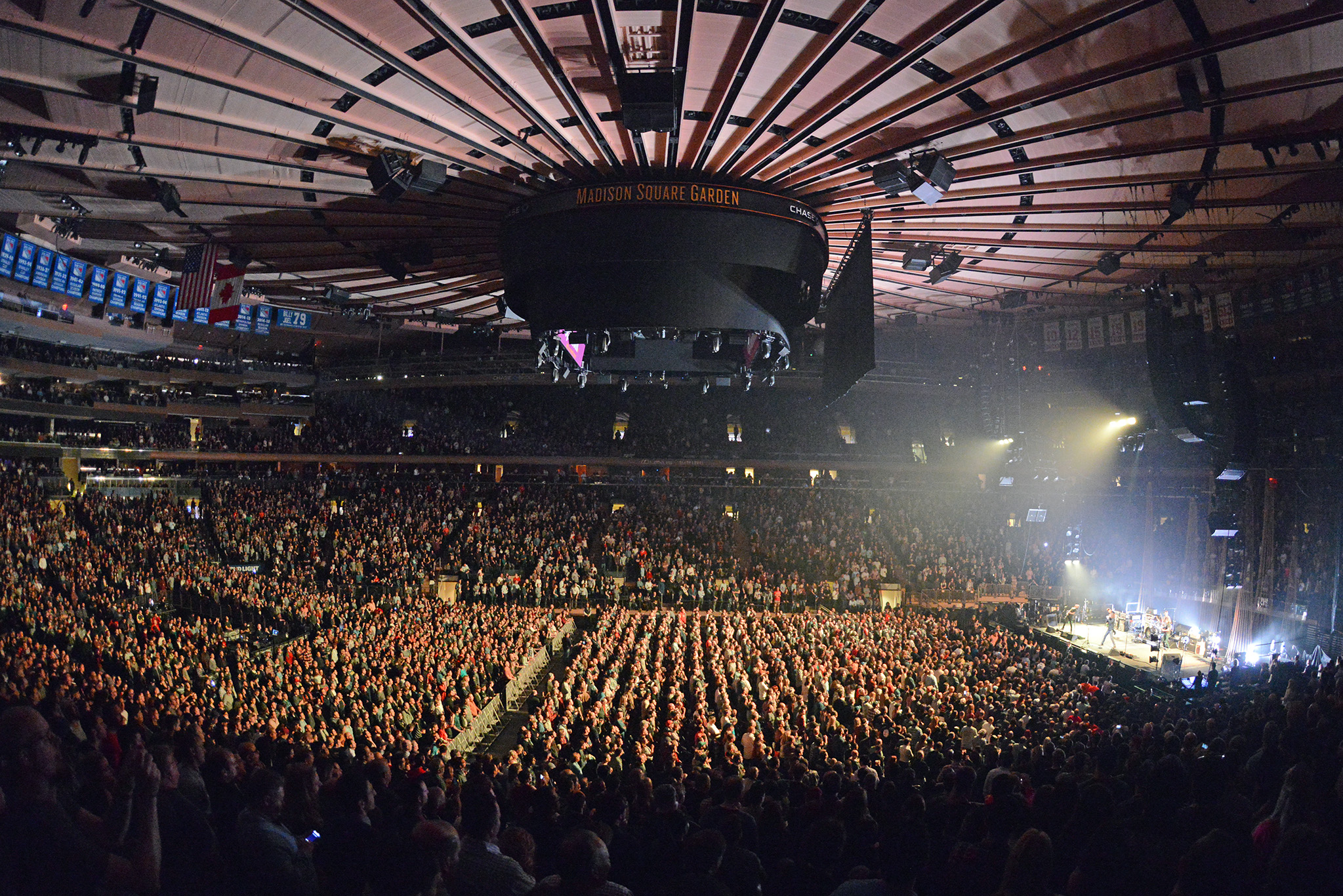 16. You've just finished the album but what's next for Kevin Casey?
Well I got a bad dose of the bug this time, so for the next album I already have the lyrics written for 15 or 16 songs. I probably won't record anything for at least a few months. Once we finish up on the 18th of November, I'll probably take literally a week or two off where I won't gig and I'll just take in what's after happening.
That will probably lead into a quieter month in December, so come January I'll start straight back into it promoting the current album. You need to always keep going though because the time that you're not playing is potentially the month that you could have been noticed. Especially for an unsigned band where you're promoting yourself, so I don't want to be the person who wished I was back sooner.
17. Are there any Irish artists from the last few years that you have been impressed by?
Aslan are always in my mind and then Paddy Casey would be there too. If I could take anything from any Irish artist, it would probably be from Aslan. I just love how ordinary they are, it's an attractive quality.
18. There is a strong statement at the end of the song Get Up, a type of passionate energy that could easily be compared to Christy Dignam. Is that a way to express your own beliefs?
With Get Up in particular and a couple of other songs on the album like My Share, they are statements on my dis-improvement with the current political situation in Ireland. When you turn on the radio or 9 o'clock news, nowadays people are getting killed every day of the week in terror attacks. I am a Catholic and that's the way I was reared, but I don't understand why religion is there for people to be respectful to and yet it's getting so many people killed.
Get Up started as that type of commentary but without even realising it, the song was changing. As for the speal at the end, that didn't happen on the day, we were going to go for another verse and that was going to be it. But the producer said lets let's just scrap the music and leave it as is, even though I thought it was going to be really cringy it sounds alright.
19. If you were at a party with mates, what would be your go-to Spotify song?
That's a little bit embarrassing. I think anyone who knows me would dread what they are about to hear, it just gets messy!
20. What are you up to when you're not making music?
I'm pretty big into sport, I try to keep fit and play football. I love a drink and I'm a bit of a socialite. Music kind of is what everything is built around but I like relaxing and chilling out at home, all the normal things like anyone else.
More of Kevin Casey's Music
If you want to get a better taste for Kevin Casey's music, check out his new album Magnolia Gold in full on iTunes or Spotify. From talking with Kevin about making music, you can hear a very real passion and determination in his voice. There is no doubting that this man will be around for quite some time making many more quality records.
Runs long distances and enjoys a good Digital chinwag. Loves well proportioned burritos and pretty much any sport (aside from cricket). Pub quiz speciality topic would be 90's professional wrestling.
Comments are closed.