Zizzi Dundrum – Review
April 4, 2017 by Darren Bates

I'm a bit of a snob when it comes to eating out in restaurants, I don't mind telling you. Unless a restaurant comes highly recommended by a mate (who knows their sh*t) or via a TripAdvisor review, well then I'm probably not going to eat there. It's not because I was born with a silver spoon in my mouth (far from it); it's mainly due to the fear of having a bad meal after forking out 60 quid or so,  it's my ultimate pet peeve. However, due to a lack of options, I do find myself having to take the odd culinary risk like the rest of us.dundrum
It was approaching 9pm, and my wife and I had just finished a marathon shopping session in Dundrum Town Centre and were in need of sustenance, however there weren't many places left open.  After scouting a few places and being turned away from a few others, we stumbled upon Zizzi Ristorante and stumbled out 45 minutes later with our bellies full of delicious food, and I can safely say, it was a culinary risk that paid off in spades.
Food and Drink
No prizes for guessing that Zizzi Ristorante is an Italian restaurant (with locations in Dundrum and Suffolk Street, you'll find) and I'm a pizza guy, so I wasn't taking too much of a risk when I opted to eat here to be honest. However, regardless of whether you're into pizza, pasta, salad, chicken, fish or lamb… there's so much to choose from here.
I ordered the Italian Hot pizza which is topped with pepperoni, spicy Nduja sausage, red chillies, Fior di Latte mozzarella, riserva cheese and basil. Let me tell you, it's the nicest pizza I've had for a long time. The sauce was tangy, the cheese was creamy and the garlic aioli dip that came with it was just as good. What authentic Italian meal is complete without a pint of authentic Italian beer, and my ice cold Peroni was the perfect beverage to  accompany my perfect pizza!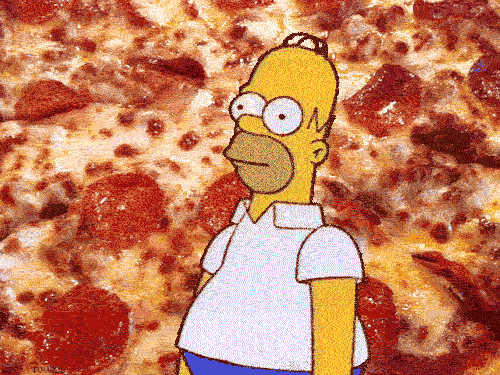 My wife ordered the shoulder of lamb, which I was a bit weary of. In my opinion, you're best off sticking to an Italian specialty, like lasagne or pasta, when dining in an Italian restaurant, but my god I'm glad I was wrong on this occasion; it turned out to be the star of the show! The lamb wasmouth-wateringly delicious. When the waitress brought it to the table, it did look a bit meagre I'll admit, but given that lamb's so luscious, it turned out to be more than enough. My compliments to the chef and to the ewe for giving us that baby sheep!
An Extensive Menu
While I was putting this review together, I discovered that Zizzi offers gluten-free and non-dairy options too, which is refreshing as it's almost impossible for people with food allergies to eat out, let alone eat out at an Italian restaurant. They even tend to our vegan brethren. Happy days!
If you're working on your abs, Zizzi also have some healthier options to choose from, such as superfood salad, salmon and even skinny pizzas. Here, I could talk about their food until the cows come home, but don't take my word for it… check out their menus below.
Price
If you go out for a meal in Dublin and it costs less than €50, you've done well for yourself. Our meal came to just under that, for two mains and two pints of Peroni it was well worth it. If you're used to getting two starters and two mains for this price, well then that's manageable too. The lamb is one of the more expensive items on the menu, but you could go for two pizzas, two garlic breads and two salted caramel chocolate brownies (which I'm definitely going back for by the way) for a grand total €46.70. Fair play Zizzi!
Service
At Zizzi, they're all about well-chosen ingredients, simply put together to make exceptional food, but they can add 'served by great staff' to that mantra. I'm a huge advocate of good quality customer service, having worked in retail for the guts of 6 years and I was more than impressed with how Zizzi faired.
So there you have it! The next time you find yourself in Dundrum Town Centre or Suffolk Street (just off Grafton Street), check Zizzi out for yourself, you won't be disappointed. You can make a booking on their website here.
Food and Drink

Choice

Price

Service
Lover of sports, lifter of weights, singer of songs and explorer of places.