Denmark vs. Ireland: Your Ultimate 'How To' Guide To Copenhagen
November 5, 2017 by Evan Coughlan
If Carlsberg did play-offs, they probably wouldn't have wanted Denmark to draw Ireland. Let's be honest, we have the Danish quaking in their clogs at the thoughts of James McClean coming at them on this Saturday. Now if, like a lot of the rest of us, you couldn't secure a ticket for the Aviva leg on November 14th, then why not consider a trip to Copenhagen for the first leg on November 11th? Ticket or no ticket, the craic will be unreal, and sure didn't it work out well enough for the fans that travelled to Cardiff a few weeks ago!
If we've twisted your arm and you've decided to head to Copenhagen to support the boys, you'll probably want to know the answers to questions like 'how do I get to Copenhagen?', 'where should I stay?' or 'how do I order a pint in Danish?'. Well then look no further as we at The Sharpe have answered all these questions and many more in our ultimate 'How To' guide to Copenhagen.
How To Get To Copenhagen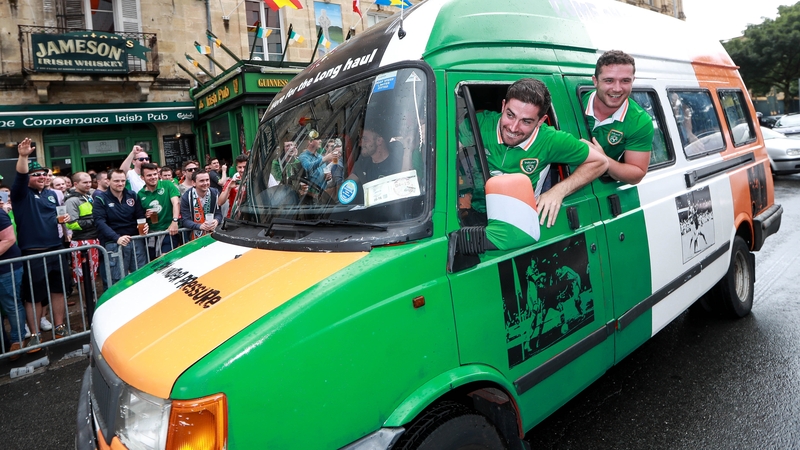 Although it might seem like a good idea, it's probably best not to hire a van with Joxer, Whacker and the rest of the boys from down the road; save that until Russia next summer. No, your best option is to get a flight to Copenhagen, however you'll be paying a far whack, there's no getting around it. Flights from Dublin to Copenhagen have gone through the roof since the draw for the play-offs were made, so you'll be parting with at least €350 or more if you want to go and experience some "Danish Culture" for a few days.
Top Tip: Before you head off to Denmark, make sure you have some Danish Krone (DKK) with you; they don't accept Euros. Bear in mind that 75 DKK is about a tenner, which is probably what you'll be paying for a pint of Carlsberg in Copenhagen's city centre. However, The Sharpe have it on good authority that The Irish Rover bar will be selling pints for Irish prices; g'wan the lads!
Where To Stay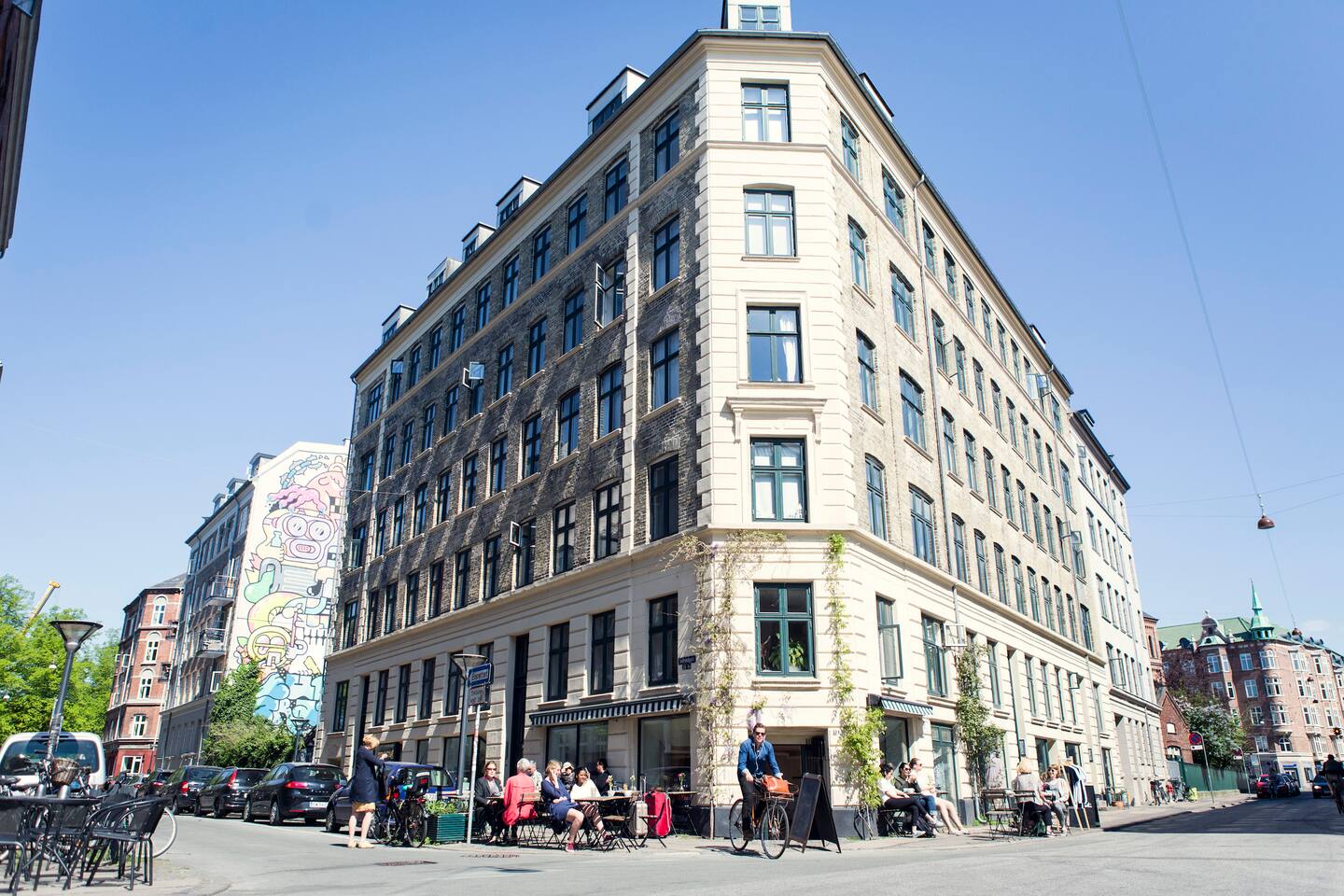 Unfortunately, pubs in Copenhagen do close, so you will have to find somewhere to lay your head for at least a few hours. Copenhagen is full of hotels and hostels right in the centre of the city, however these are likely to be sold out or extortionate considering the amount of fans travelling to the Danish capital. So, if you are looking to save money after paying a ridiculous amount on flights, you should check out Airbnb, where you can rent out entire flats for as little as €45 a night. Check them out here.
The Local Lingo
Thankfully, the Danes speak English (most of them, better than us in fact!). If you do find yourself in a situation in Copenhagen where the locals don't speak a word of English, here are a few handy Danish phrases to get you in and out of the city in one piece.
I'm Irish = Jeg er Irsk
Basically once you tell them you're Irish they are less likely to kick your head in.
God Carlsberg is lovely = Gud Carlsberg er dejlig
Chances are Carlberg will be your drink of choice over there; it's the only beer they have apparently.
How much? = Hvor meget?
As we eluded to above, pints are expensive over there, so don't be too surprised. But in fairness you are hanging out in a fairly decent looking city as seen below, so it ain't all bad.
The Swedish are right pricks, aren't they? = Den svenske er rigtige pricks er de ikke?
Everyone knows that the Danes are better drinkers and more craic, sure why else would they be called the "Italians of Scandinavia".
How do I get to the main square? = Hvordan Kommer Jeg til Hovedtorget?
A bit tricky this one, but once you're in the main square you may as well be in Supermac's on Eyre Square. Be it with all the Irish fans singing 'Shane Long's on fire' at 3am in the morning.
Busy tonight? = Travlt i Aften?
Just in case you're in a taxi and there's a typical arkward silence.
You should come over to Ireland = Du skulle komme til Irland engang
If you find that special Danish someone in Copenhagen and want to bring them home to visit Mammy. Anyway, who says that this trip has to be all about football.
Getting To The Stadium
The match is being held at the Parken Stadium in Copenhagen's Indre Østerbro district, which is only 4kms from the city centre, so you can easily walk it. If you don't fancy the walk, there are plenty of buses and trains going towards the Parken Stadium. Parken Stadium is a small stadium with a capacity of only 38,000, so expect there to be an unreal atmosphere once the match kicks off.
Things To Do In Copenhagen
Now, if you don't want to spend all your time in Copenhagen hanging around with Irish people and drinking all day, well then you've picked the wrong weekend to go to Copenhagen. However, if you do manage to get away for a little sightseeing, here are a few tourist spots to check out.
The Carlsberg Museum
Ok, so we're not straying too far from what you would be doing anyway, but for about 100 Danish Krone (€13.50) per person the Carlsberg museum allows you to see the world's largest bottle collection, an authentic brewery, offers a guided tour on the history of Carlsberg and allows you to drink a few pints of the stuff too. Get your ticket here.
The Little Mermaid Statue
If you grew up loving the classic Disney movie or the original book, then you were probably picked on in schoolthe Little Mermaid statue is definitely something worth checking out.
The Tivoli Gardens
The second oldest amusement park in the world with roller coasters, bumper cars and a whole host of other amusements, it would definitely be a fun place to spend a couple of hours. Tickets start from about 110 Danish Krone (€14.50) and can be bought here.
So there you have it, a helpful 'how to' guide that'll get you over and back to Copenhagen in one piece. Now let's hope the boys in green get home in one piece too, and with a result, fingers crossed!
Writes about sport and stuff. When Evan thinks of a witty comment it will appear here.
Comments are closed.