The Future Premier League Stars Who Are Shining Already
December 13, 2017 by Ryan Corry
It's coming up to Christmas time meaning that there is going to be all sorts of comparisons made with years gone by and how Man City are doing compared to Chelsea last year and who got better Christmas presents and all manner of other useless statistics.
Here at The Sharpe, we prefer to stay in the now and keep emphasis on the talent. So, we've decided to compile the best team of players u23(ish) so far in this Premier League season.
Yes, I did say u23(ish) and that is with good reason. No regular goalkeeper u23 has featured in any team yet this season except Jordan Pickford so I've left that one open for u25s.
Enough ranting, let's get into it.
GK – Nick Pope (Burnley)
When your goalkeeper is your captain and an England international at a yo-yo club like Burnley, you tend to depend on him quite a bit. But when Tom Heaton got hit with a long spell on the sidelines, you wouldn't blame the Burnley fans for being a little worried about their fortunes turning. Up stepped Nick Pope, Heaton's deputy, who has been in stellar form. The 25-year-old keeper has been a shining light in a team that is now sitting on the edge of the top four.
CB – Andreas Christensen (Chelsea)
The young Danish international probably thought he was never going to get a good crack at the Chelsea first team due to their nature of big money buys as opposed to giving youth a chance. That possibility would have looked even less likely when he saw Antonio Rudiger arrive in the summer but lo and behold he's found himself in the mix with David Luiz often watching on from the stands. He has at times been Chelsea's best defender and is definitely one to watch.
CB – Kurt Zouma (Stoke City, on loan from Chelsea)
The big Frenchman will be looking at Christensen with envy. Having sat on the bench for Chelsea for years watching on as John Terry and Gary Cahill dominated, he must have thought his chance had come. Instead, David Luiz returned and Cesar Azpilicueta became a central defender. Rightly, Zouma requested a move for regular first team football and in Stoke, he's got that. He's a robust defender but lack of technical skill will limit his chances at Chelsea. In Stoke teams of the past he would have been lauded but is still doing well under the current regime.
CB – Davinson Sanchez (Tottenham Hotspur)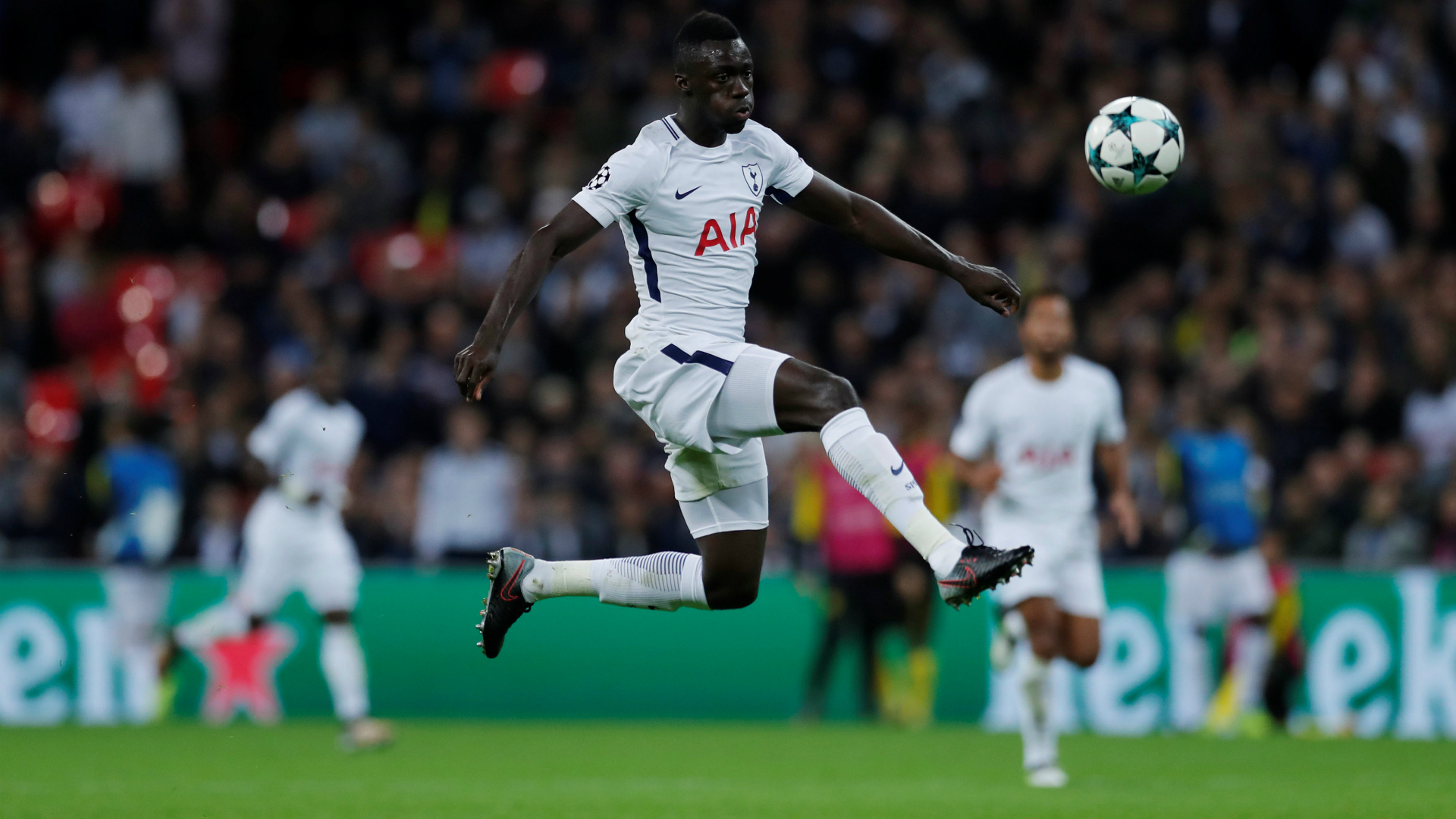 Following a journey to the Europa League final with Ajax last season, Sanchez was snapped up by Spurs late in the summer window. The big Colombian has every trait you would expect an Ajax centre-back to have which suits considering he's slotting in beside Jan Vertonghen and Toby Alderweireld who are graduates of the Ajax academy. Unfortunately, Sanchez key moment so far was one where he was wrongly penalised for a foul in the North London derby which has overshadowed his excellent performances before and since.
RW – Raheem Sterling (Manchester City)
If you hadn't already guessed by now, this isn't necessarily going to be a defensively set up team. The former Liverpool man has been rejuvenated under Pep Guardiola. Previously criticised for failing to show up in the big games, Sterling has really dug City out of countless holes this season. His ability to stand up when those around him have struggled this year highlights his improvement. Late goals against Bournemouth, Everton, Huddersfield and Southampton have contributed nicely to his side's commanding lead at the top of the table.
CM – Wilfred Ndidi (Leicester City)
Claudio Ranieri signed Nigerian Ndidi to replace the irreplaceable in N'Golo Kanté when he departed for Chelsea the season before last. The end result was that no matter how good the young midfielder played, he was compared to his predecessor. Ranieri was sacked and management was changed. Since the turn of last season, Ndidi has been the standout player on the Leicester team by simply doing the basics to perfection. He has occasionally chipped in with a belter of a goal which always helps.
CM – Ruben Loftus-Cheek (Crystal Palace, on loan from Chelsea)
For so long Ruben Loftus-Cheek has been tipped for great things but with little or no opportunity to show what all the talk is about on the biggest stage. Despite a very shaky start to the campaign for Palace, the young midfielder has shown glimpses of brilliance and been at the centre of all the positive play they've conducted.
LW – Richarlison de Andrade (Watford)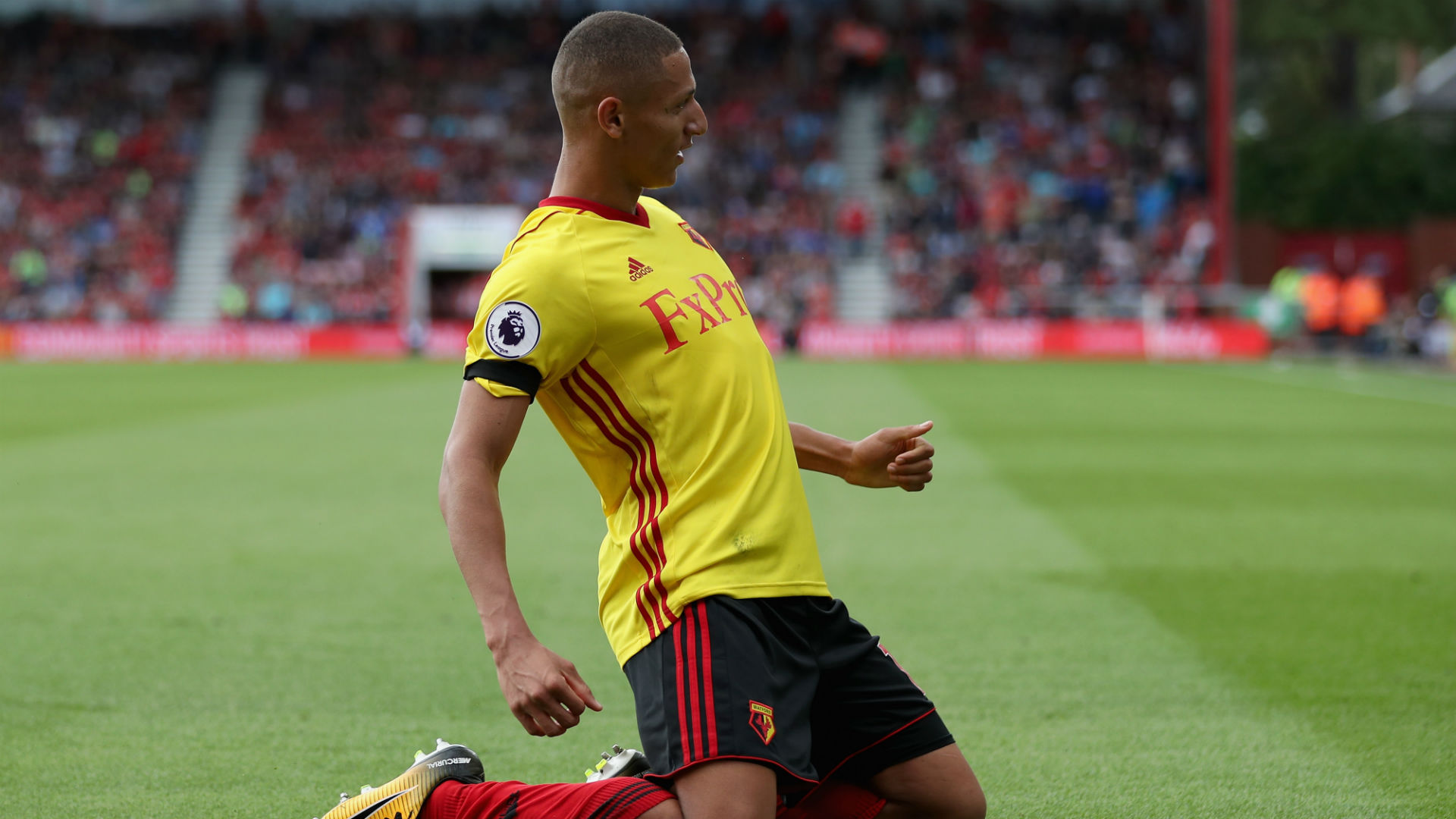 The young Brazilian was signed completely under the radar by new boss Marco Silva early in the year and has shone since. His preferred style is similar to Sterling who likes to cut in onto his good foot causing problems for the full-back. At just 20 years of age, Richarlison is already fast becoming one of the most exciting players in the league in a side that are punching above their weight so far this campaign.
CAM – Demarai Gray (Leicester City)
Often criticised in Birmingham for being inconsistent and not as good as Nathan Redmond, he still secured his Premier League move. After a stop/start first season with Leicester, Gray has come to the fore this season and been a massive threat for the 2015/2016 champions. His pace and dribbling ability have caused problems for almost everyone they've played while he's improved on his finishing and his finding the net more regularly.
CF – Gabriel Jesus (Man City)
Jesus joined up with Guardiola's side in January of last year and immediately showed why they paid so much money for the 19-year-old. He immediately started banging in the goals before a broken metatarsal ended his season. He went back to the drawing board for this season and started as he left off. Unfortunately for Jesus, he's playing a shared role with Sergio Agüero at the moment meaning his chances to score aren't as much as they could be.
CF – Anthony Martial (Man United)
The moody looking Frenchman had a dream first season as a striker until then manager Louis Van Gaal shoved him out wide. When José Mourinho came in and brought Zlatan Ibrahimović with him, Martial's central role diminished even more. He had a poor first season under Mourinho but has come back with a new lease of life this season. The former Monaco man started as a sub but regularly came off the bench to score or assist which eventually forced him into the team. That accompanied with the decline in form of Henrikh Mkhitaryan has made him indispensable to United.
Jack of all trades, master of none. Optimistic Sunday league footballer and occasional PRO. Claim To Fame – I once played Minor at the age of 20.
Comments are closed.