World Cup Play-Off: Ireland vs. Denmark – Ireland's Key Players
November 10, 2017 by Evan Coughlan
In November 2015, Jonathan Walters wrote himself into Irish footballing folklore after scoring two goals in the Euro 2016 play-off against Bosnia to send the Irish team to France. We placed that moment pretty highly on our list of Ireland's most memorable play-offs! Now in November 2017 Ireland find themselves in a play-off yet again, this time against Denmark, and you know what, we fancy our chances!
Martin O'Neill has announced the squad that will try and take Ireland to its first World Cup since Korea/Japan in 2002, but who from O'Neill's squad will make the difference. Well, we here at The Sharpe think these three men will be key players in this two-legged play-off against Denmark.
Shane Duffy
After Duffy's performance alongside Ciaran Clark against Wales in Cardiff last time out, the Irish team have now found a solid centre back pairing that could play together for the next few qualifying campaigns. Ever since the match against Wales, Duffy's performance level has gone through the roof for his club team Brighton. His performances with The Seagulls have been catching the eye of fans and pundits across England, in particular Everton fans who are dismayed there club ever sold the 6ft 4″ Derry man.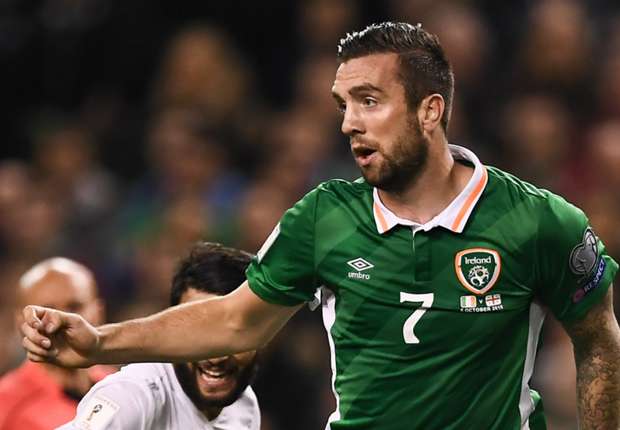 In addition to his defensive duties, Duffy has also become an important part of Ireland's attacking play from corners. Shane's ability to get his head on the ball from a corner kick has certainly become a big benefit in the Irish attack. I'd personally put some money on him popping up with a crucial goal against the Danes over the next few days.
Darren Randolph
In October 2015, Ireland faced off against World Champions Germany, in goals that night for Ireland was long serving keeper Shay Given. Forty minutes into the match Given had to be taken off with a knee injury, coming on in his place was Darren Randolph who up until that point had won two caps for Ireland. Randolph played a blinder in goal and provided the assist for Shane Long's winning strike.
Ever since that night, Randolph has become the undisputed Irish No. 1 and has made big match defining saves his speciality. Randolph also made crucial saves throughout the World Cup qualifying campaign, in particular at home to Austria when the Irish team were 1-0 down and struggling to get into the game. Randolph's club form has also improved since his move to Middlesbrough during the summer. His vigorous attitude that Ireland are the team that no one wants to face has only endeared him even more to Irish fans.
James McClean
Of course he was going to get a mention, McClean has already written himself into Irish footballing history after that goal against Wales. Now can he go one better and send us all the way to Russia in a few days time. McClean's form for West Brom has been inconsistent at best this season. However, anytime the man from the Creggan estate in Derry pulls on that green jersey he becomes a man possessed and plays like it's the most important game ever. We've already looked at the mans historic rise as the Republic's new footballing hero.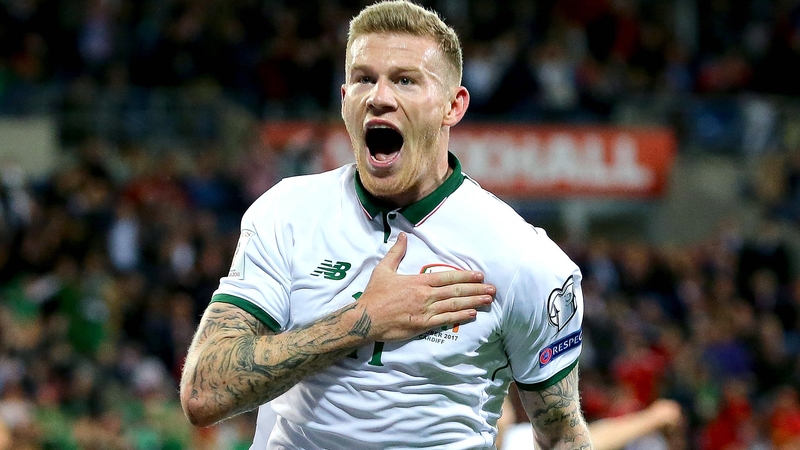 One thing we don't want James to do,is lose the head and commit silly tackles in the hope of getting the Irish fans going. I'm sure they'll be well up for these play-off games. McClean has to do what he does best and that is his direct running, that will strike fear into the Danish defence and hopefully send us on our merry way to Russia.
Of course it takes more than three men to get to the World Cup, so which players do you think will see us through this play-off against those hairy Danish Vikings tomorrow? Let us know in the comments below and check out our ultimate guide to Copenhagen so you can really make it a weekend to remember.
Writes about sport and stuff. When Evan thinks of a witty comment it will appear here.