5 Video Game Developments We Will See Over the Next 12 Months
September 15, 2017 by theSharpeUser
Last month we talked about some of the upcoming game releases you need to know about, it's still a vital read for anyone who fancies themselves as a bit of a gamer, as the titles included are among the biggest releases still to come this year. In this article, however, we are going to focus on broader topics for gamers – namely, what major video game developments might befall the industry in the next year or so. Let's get to it, shall we?
Open Worlds Will Move To Virtual Reality
In case you haven't heard yet, Fallout 4 is on its way to virtual reality, and the early buzz is that it will "blow your mind." It's not alone among huge open world games coming to VR, as Skyrim is soon to be updated too. Is this the beginning of a significant trend? We think so! VR offers a whole new dimension (pardon the pun) to the most basic of games, but we haven't really seen VR at the peak of it's powers yet, it can only be a matter of time. The ability for gamers to explore entire worlds in high definition is where we see VR heading in the not so distant future, and quite frankly, we can't wait. Sceptics believe that the disorientation and nausea which some gamers may feel will overshadow the experience, but I guess we'll have to wait and see. Oh and those with a faint heart have been warned!
Casinos Will Make The VR Leap
In the UK and Ireland, we've been at the forefront of casino gaming for a little while now. We've seen numerous online platforms emerge as fully regulated businesses, catering to broad bases of players. Not only that but we've seen some of the games from those platforms successfully go mobile, and we've also seen the integration of live dealer options to make games more realistic. We shouldn't be surprised then if the next step is VR and Augmented Reality (AR) integration. There have been early instances of casino games on headsets, but we can expect some of the aforementioned platforms to throw their weight behind this style of gaming in the coming year or two.
Augmented Reality Will Become Huge
We mentioned AR as a potential destination for casino games, but you should definitely start thinking more broadly than that with regard to AR. Apple is, by all accounts, working hard on integrating AR with its next iPhone as well as with some mysterious AR glasses that could be released as early as 2018. The technology isn't meant exclusively for gaming, but rest assured that's going to be one major use for it. Already, developers playing around with the "ARKit" development platform have had some extraordinary gaming experiences, and they're only going to be improved upon moving forward. Pokémon GO could very well come to look like a primitive relic.
PCs Will Gain Ground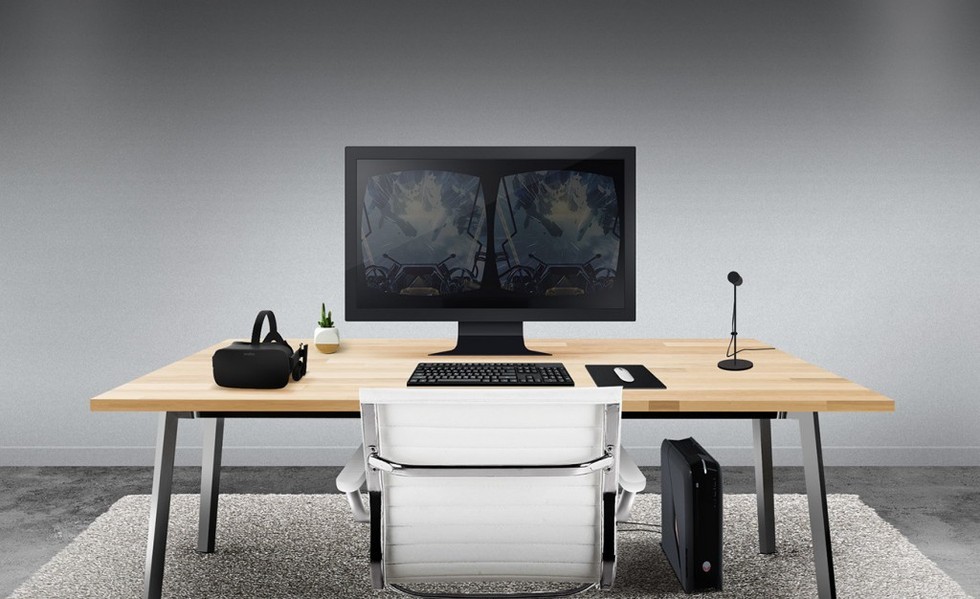 There's some interesting data about gaming trends this year already, with one of the more surprising findings being that PCs are the devices which gamers most frequently play on. It's a narrow edge – 56 percent use a PC while 44 percent use a dedicated games console – but it's one that could actually grow in the months and years ahead. The reason being, is that several of the high-end VR headsets, that are still gaining in popularity, integrate better with PCs rather than consoles. Expect high-powered gaming PCs to be in much greater demand in the coming months.
Pro Gamers Will Be Better Known
Finally, we may also start to recognise professional gamers as celebrity figures. That may seem like a stretch right now, but it's the track we're on. Finland recently made the decision to recognize eSports competitors as professional athletes (for tax purposes, of course), and the US had previously done the same, where international visas are concerned. We're also still seeing eSports gaining popularity, and large organisations like the NBA are getting in on sponsorship and event coordination. If these trends continue, we're going to know exactly who the world's top gamers are, not unlike the emergence of top poker players into the mainstream the early 2000s.
With so many video game developments taking place each day it can be tricky to keep track. That's why we teamed up with expert techy, Jason Longley, to bring you these video gaming insigts. Jason is a freelance writer and artist, his subjects generally involve tech, gaming, and popular fiction. Know of any other big  gaming changes coming our way in the next 12 months? Post a comment below, we'd love to hear your thoughts!
Comments are closed.