Everything You Need to Know About Amazon Prime
September 24, 2017 by Evan Coughlan
Due to the explosion and popularity of Netflix as the go to streaming service over the past few years, you'd be forgiven for thinking it was the only video-on-demand service available in Ireland. However, this is most definitely not the case as Amazon Prime launched in Ireland late last year.
Amazon Prime offers you pretty much the same thing as Netflix, new exclusive content, classic TV shows and movies. If your interested in the service but aren't quite sure what it's all about then you are in the right place, as we here at The Sharpe are here to tell you everything you need to know about Amazon Prime.
How Do You Subscribe?
It's pretty simple to subscribe, first thing you do is go on to the Amazon Prime website or download the app to your phone or tablet device. Next you have to do all the usual sign up stuff to create an account. After putting in your personal info and your card details, that's it, you're now free to begin wasting countless hours deciding what to watch on your new streaming platform.

What Devices Can You Watch Amazon Prime On?
As previously mentioned, Amazon Prime has only recently launched in Ireland so it has been slowly making its way across various platforms that are available in Ireland. The first way you can watch Amazon Prime is by simply downloading the app to your phone or tablet device, log in and you're off to the races. Another way to watch some Amazon Prime is by logging in on your laptop and settling in for the evening. A new way to get Amazon Prime has just been recently introduced. You can now get it on your PlayStation or Xbox, all you do is download the Amazon Prime app to your PlayStation or Xbox and then sit back and enjoy some of their exclusive content on your television screen.
Now if you don't have a Playstation or an Xbox don't fear, as if you have a Smart TV you can also download the app and start watching straight off your Smart TV right there and then. Now if you don't have a Playstation, Xbox or a Smart TV and you still want to watch Amazon Prime on your TV don't worry. As long as your TV has a HDMI port and you have a HDMI cable, you can connect your laptop to the TV and you can sit back and relax. If your TV doesn't have a HDMI port, well, you just need to sort your life out!
How Much Does It Cost?
Now to the most important question, how much does Amazon Prime cost? Well you'll be happy to hear that it doesn't cost that much at all. If you are setting up an account for the first time, you get a free trial month and then for the first six months of your subscription it costs you only €2.99. Once those first six months are up, the price goes up to the standard €5.99 a month. With Netflix costing €9.99 a month for its most basic package, Amazon Prime is definitely on to a winner with its price plans right now.

The Benefits of an Amazon Prime Account
Amazon Prime offers you a lot of the same things that your Netflix account does. However, the pricing of an Amazon Prime account is definitely a benefit coming in at €4 cheaper than Netflix. Now a big benefit of having an Amazon Prime account if you are a gamer, is that with your monthly fee you are given a free Twitch Prime membership, which will allow you to live stream and watch gamers online, completely ad-free.
One cool benefit of having an Amazon Prime account is the ability to use a feature called X-Ray, which allows you to access information on screen about the actors in a scene and interesting info about the show from IMDB whenever you like.
How it Compares to Netflix
One great thing about both streaming services is that they both offer you offline streaming, but sadly both have their limitations. Unfortunately not all content is available to download to view offline, which is particularly frustrating if you are in the middle of a gripping series. One thing Netflix does have in its favour is that it offers better account features if you are sharing your subscription with your family or friends.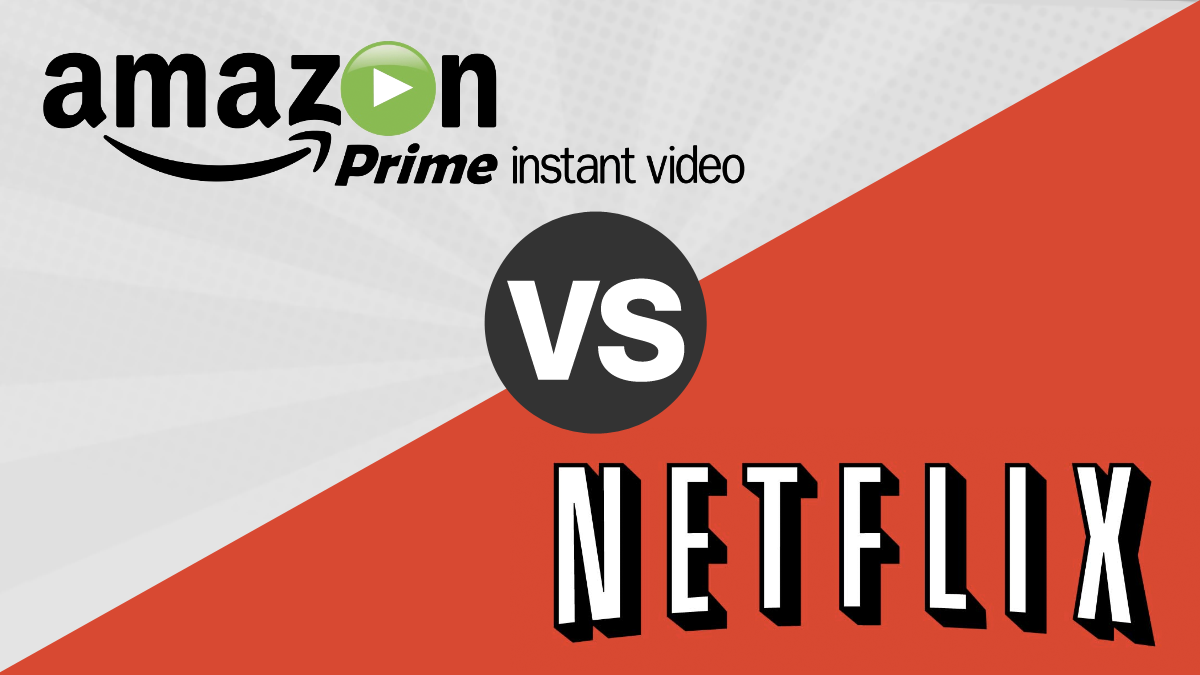 Netflix allows you to create multiple user accounts and also offers a dedicated Kids section with child friendly content. With Netflix undoubtedly the king of the streaming world right now, Amazon Prime will continue to grow and introduce new features and it will certainly challenge Netflix for the on-demand streaming crown very soon.
What's on Amazon Prime?
Amazon Prime offers some pretty exciting exclusive content, such as Transparent, the Emmy Award winning comedy-drama starring Jeffrey Tambor, which focuses on a Los Angeles family's discovery that their father is transgender. With scores of 100% from Rotten Tomatoes, Transparent may be the biggest critically acclaimed comedy series you haven't heard of. Amazon Prime is also now the place where the ex-presenters of Top Gear live.
If you want to watch Top Gear on steroids, than watching The Grand Tour will be just for you. If you are looking for a new drama series to watch, than Goliath starring Billy Bob Thornton as a former brilliant lawyer is just what you need. Of course Amazon Prime just doesn't focus on new and exclusive content, with series and movies like Seinfeld, The Good Wife, Mad Men and No Country for Old Men among the many classic shows and movies you can watch on Amazon Prime.
Definitely Worth a Trial

From the few shows that we have a shout out to there is also thousands not mentioned, so why not take a dip into the Amazon Prime River today and see what you can find for yourself during your month long free trial. If you do find yourself sticking with your tried and tested Netflix service, then check out these 5 Netflix Shows That You Need to Start Watching.
Writes about sport and stuff. When Evan thinks of a witty comment it will appear here.
Tags:
amazon
,
Amazon Prime
,
apps
,
IMDb
,
Netflix
,
On Demand
,
PlayStation
,
Smart TV
,
Streaming
,
Top Gear
,
Transparent
,
Xbox
Comments are closed.